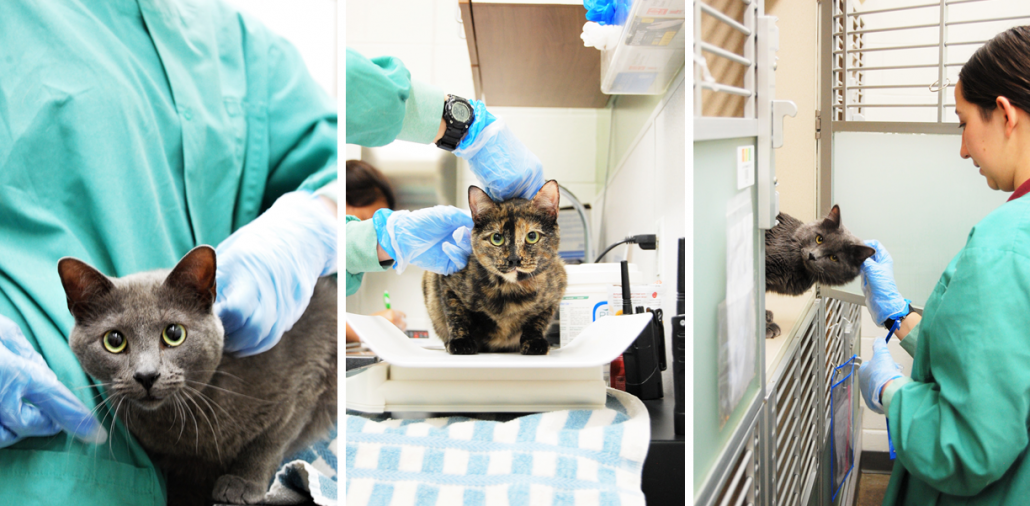 As Colorado continues to brace itself during windy days and red flag warnings, New Mexico has been battling the historic Calf Canyon/Hermits Peak fire for over a month. Having blazed through more than 259,000 acres, it's approaching the record for the largest wildfire in the state's history. Wildfires impact pets as much as they do people, and lucky for the pets of New Mexico, they've got support from Larimer Humane Society, among other regional shelter partners.
In collaboration with the ASPCA, three animal shelters in Colorado have received emergency transfers of shelter cats displaced by the wildfires that continue to spread through northern New Mexico. The ASPCA activated its disaster response team to assist with the evacuation of homeless animals from New Mexico-based shelters to free up space and resources to care for displaced pets in impacted communities. Evacuation efforts included a ground transportation from New Mexico carrying 20 cats from Española Humane to Larimer Humane Society, Foothills Animal Shelter, and Longmont Humane Society.
"People and animals alike are experiencing the devastating impacts of the recent wildfires spreading throughout New Mexico and the ASPCA is dedicated to keeping animals safe by relocating them out of impacted communities," said Tim Rickey, Vice President, ASPCA National Field Response. "We applaud Española Humane for recognizing the vital need to evacuate these cats out of harm's way and are grateful to these three shelters for opening their doors to these animals in need and giving them a second chance to find loving homes."
Only two days after the arrival from Española Humane Society, Larimer Humane Society welcomed 16 more cats from Hobbs Animal Shelter located near the New Mexico/Texas border. Hobbs Animal Shelter was forced to evacuate entirely as the threat of wildfire drew closer to the shelter walls. "As a community that knows all too well the profound impact that wildfires can have on families and their pets, we jumped at the opportunity to provide support for both Española and Hobbs," said Amanda Myers, Director of Development & Community Relations. "Especially considering the limited availability of cats in our shelter at the moment, we're confident that these deserving pets won't remain 'displaced' for much longer."
Coincidentally, May is National Wildfire Awareness month. To learn more about wildfire prevention, education, preparation, and mitigation, please visit the National Interagency Fire Center website.
https://www.nocohumane.org/wp-content/uploads/2023/09/NOCO-Humane_Primary-logo-full-color-300x90.png
0
0
Amanda Myers
https://www.nocohumane.org/wp-content/uploads/2023/09/NOCO-Humane_Primary-logo-full-color-300x90.png
Amanda Myers
2022-05-13 01:24:24
2022-05-13 03:20:16
Supporting Wildfire Relief Efforts in New Mexico