Dogs and puppies find second chance through shelter collaboration
If you've visited the adoptable pet pages on the Larimer Humane Society website recently, you've undoubtedly noticed there aren't many animals available! Since opening adoptions back up on April 27, after a four-week hiatus due to COVID-19, adoptions have soared. For families at every age and stage, it seems the perfect time to adopt. In fact, Larimer Humane Society's adoptions have increased by nearly 50% over the same timeframe last year!
Concurrently, shelters in other communities are struggling to place all of the animals coming through their doors. Through relocation programs, we are able to meet the needs of our community while alleviating burdens on other communities. Most importantly, these solutions reduce the need for euthanasia of adoptable animals that commonly result from overcrowding or lack of resources.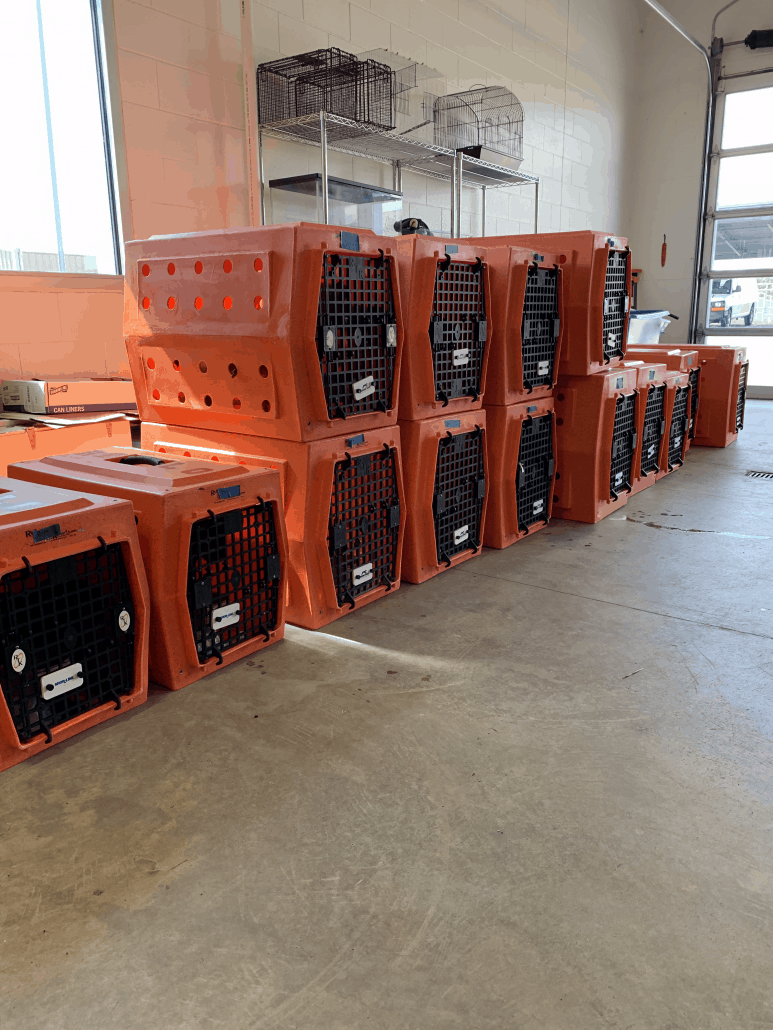 Though Larimer Humane Society has partnered with shelters and rescues to transfer animals in from overburdened communities for years, Wednesday marked the first transfer through ASPCA's Relocation Program. The program serves as a liaison between source shelters and destination shelters, matching organizations with similar values and complementary resources. As a result of this match, Larimer Humane Society was paired with Washington County Animal Shelter in Fayetteville, AR, and welcomed in 30 dogs and puppies to be cared for and placed for adoption.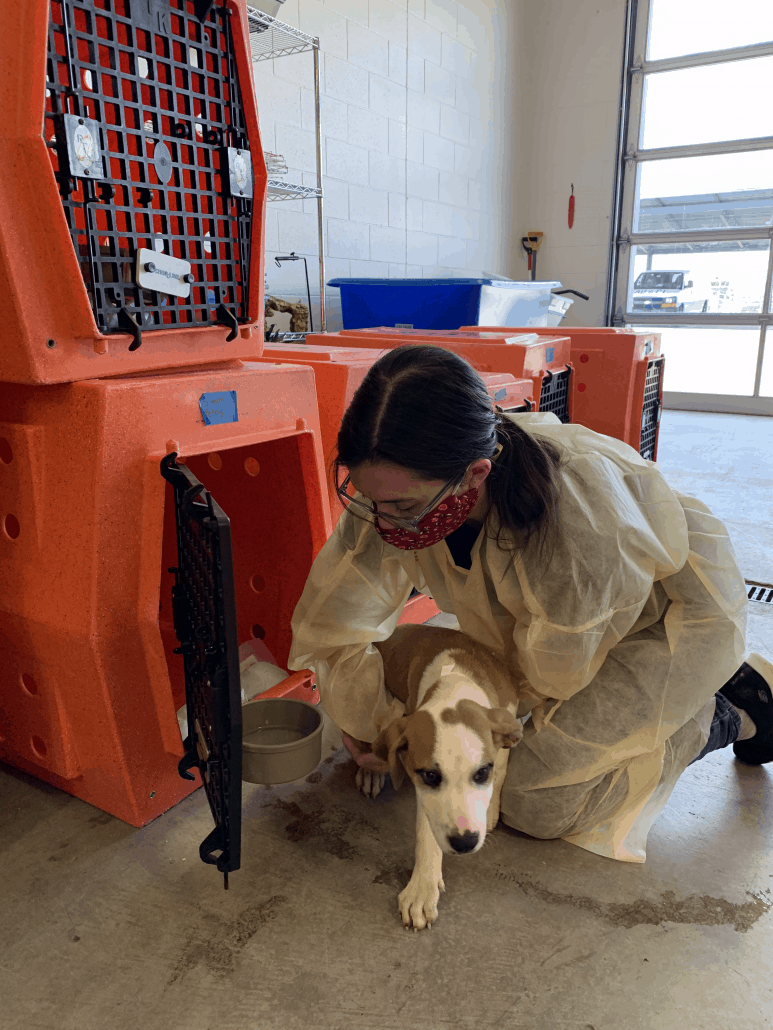 Arriving a little tired from their roadtrip, the pups were met with outstretched arms on Wednesday afternoon, scooped up by team members ready to give them love and care as they wait for their forever homes. The dogs and puppies were scanned for microchips, weighed, and received an intake exam, and were then taken to a cozy kennel for some dinner and rest after their long drive.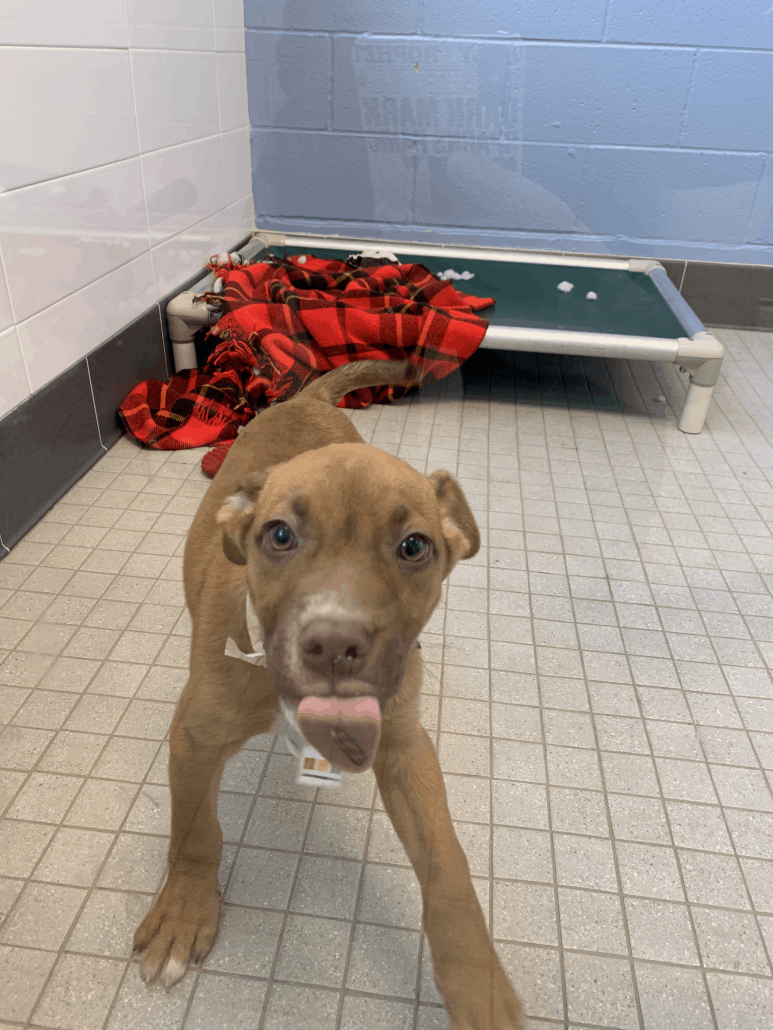 The dogs and puppies will be routed through Larimer Humane Society's traditional behavioral and medical screening processes to ensure we have a full picture of their specific needs. This provides valuable information to prospective adopters, and helps to set each dog and adoptive family up for their best chance at a successful placement.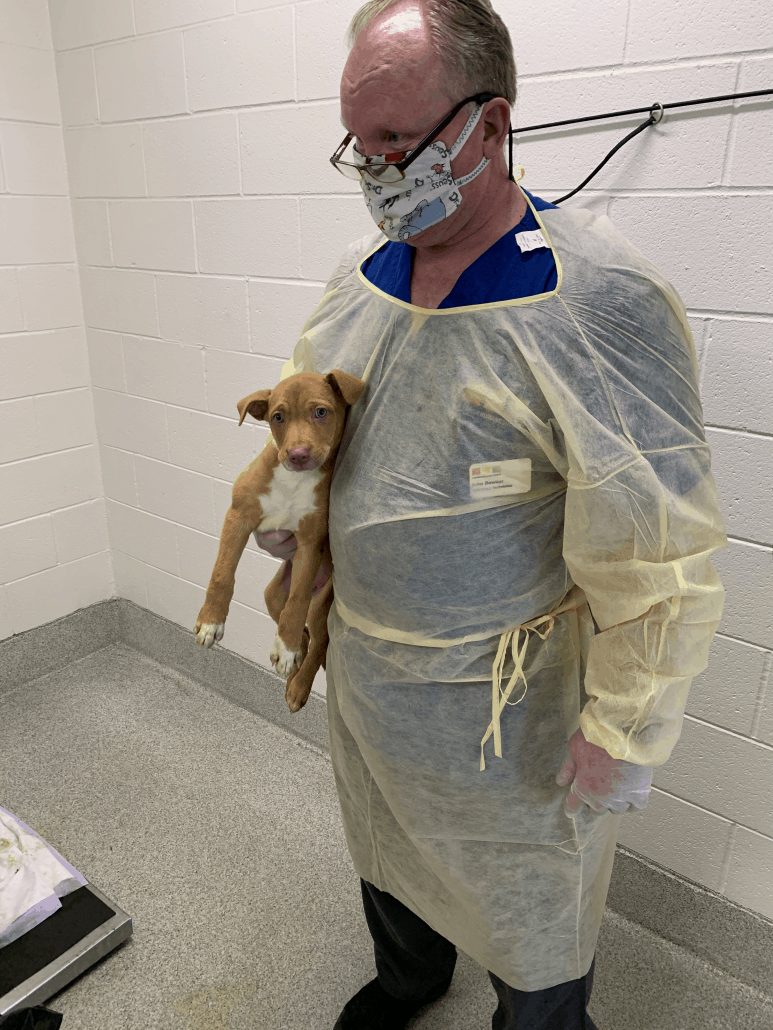 While we work to transfer animals into the shelter, we also work with other shelters and rescue organizations to occasionally transfer animals out. Animals with chronic medical or behavioral challenges are sometimes transferred to one of our partner agencies that we believe is better suited to support the animal's specific needs and adoption placement. 
Similarly, transfer partnerships have been vital during disaster situations, when Larimer Humane Society is called upon to shelter displaced owned animals from our community. During the High Park Fire in 2012, partner agencies stepped up to take in adoptable pets in order to free up space to temporarily house companion and barnyard animals owned by fire evacuees. We also support other shelters in this way, taking in animals in communities impacted by floods, fires, hurricanes, and more. Last year, Larimer Humane Society transferred 730 animals into our shelter, and 246 animals out to other organizations.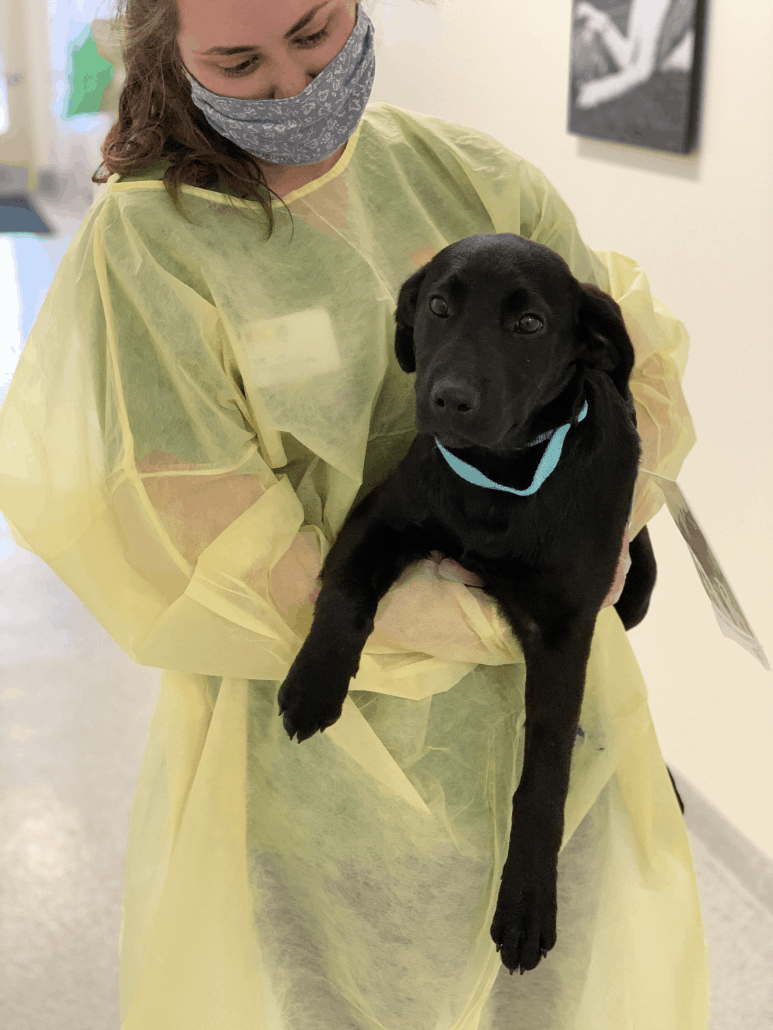 The dogs and puppies from Fayetteville will be placed for adoption shortly. If you are looking for a new companion to add to your household, keep an eye out on our adoptable dog webpage – your new family member may be waiting! 
https://www.nocohumane.org/wp-content/uploads/2020/06/IMG_7020.png
4032
3024
Tylor Starr
https://www.nocohumane.org/wp-content/uploads/2023/09/NOCO-Humane_Primary-logo-full-color-300x90.png
Tylor Starr
2020-06-12 19:37:08
2020-06-12 19:39:14
Teamwork Makes the Dream Work