It's one of the most terrifying experiences for a pet owner when a beloved companion goes missing. We at Larimer Humane Society get it. It can happen in a split second, entirely accidentally, and leaves owners feeling helpless.
July is National Pet Loss Prevention Month, and appropriately so since more pets go missing during the July 4th holiday than any other time of the year. On average Larimer Humane Society's animal control officers receive an 11% increase in calls involving stray pets during the month of July.  With the sights and sounds of fireworks already present in northern Colorado neighborhoods, we wanted to get a bit of a jump on the observation and help pet owners to prepare.
Here are six things you can do to help prevent your pet from becoming lost and to help ensure the likelihood of their return if they do go missing.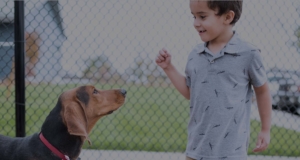 Take steps to keep pets safe and secure:
Ensure your yard is secured with a sturdy fence at an appropriate height to contain your pet. Inspect your fencing regularly – particularly after inclement weather or high winds, when panels are susceptible to damage. Also, ensure to pull gates closed and instruct friends, neighbors, or contractors who enter your yard to do the same. Similarly, particularly in the summer months when we frequently keep our windows and patio doors open, ensure screens are secure and free from holes through which companions could break through.
Keep pets leashed when they are outside the home or a fenced enclosure. The presence of prey animals or loud noises can command the attention of even the most well-trained animals, quickly enticing them out of your control. And pets are more likely to fall victim to predator animals and other types of wildlife, capable of inflicting injury or illness when off-leash.
When fireworks, thunder, and other loud noises can be heard outside, provide pets with a safe place indoors with the windows closed. Gentle sounds from a radio, TV, or fan can help to muffle sounds that may be distressing to pets.
Take steps to ensure pets are properly identified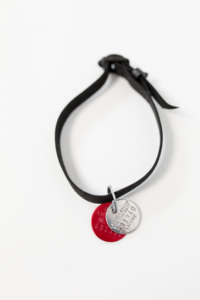 Provide your pet with a properly fitted collar and ensure they're wearing an ID tag with your current contact information, along with their current license tag. ID tags can be purchased in-person at Larimer Humane Society's shelter. Licenses can be purchased, renewed, or updated online, by mail, or over the phone.
If your pet is not microchipped, talk to your veterinarian, or visit Larimer Humane Society regarding this service. Our team, as well as your veterinary clinic, can also scan pets already microchipped to ensure the chip can be found. Make sure that the contact information connected to the chip is up to date.
Though pet photos are typically at-the-ready for most pet parents, ensuring you have current up-close and full-body photos of each pet individually is helpful. This provides you with quick access to share a lost profile on social media and provides identification for their reclaim.
Accidents happen, pets can be unpredictable, and we at Larimer Humane Society are always here for you in the event your companion becomes lost. Hopefully, these tips can help you to be more prepared and help ensure your pet's safety.
https://www.nocohumane.org/wp-content/uploads/2020/06/Dog-on-leash_4.jpg
534
800
Kara Pappas
https://www.nocohumane.org/wp-content/uploads/2023/09/NOCO-Humane_Primary-logo-full-color-300x90.png
Kara Pappas
2020-06-26 21:11:22
2020-06-26 21:37:57
Six helpful tips to prevent pets from going missing (and ensuring you're prepared if they do!)