Today is Pet Fire Safety Day and we celebrate by partnering with Loveland Fire Rescue Authority to share some safety tips for you and your pet in case of an emergency. 
Pet ID
Be sure that your pet is wearing ID tags. When pets become scared they tend to flee, so please be sure that your pet's information is current should you become separated from your pet.
Emergency Kits
When creating emergency kitsfor your family, remember to include items for your pets, such as: non-perishable pet food, an emergency collar and leash, and a copy of current licenses or vaccinations.
Pet Proof Your Home
Just as you would child proof your home, be sure to pet proof your home as well. Keep wires safely out of reach of young, curious, or bored pets who may want to chew on loose wires or electronics, causing harm to both them and your home.
Home Safety Plans
Develop home escape routes for you, your family, and your pets, and be sure to practice them. Keep leashes handy in strategic locations along escape routes for easy access in an emergency or evacuation.
Keep Pets Near Entrances
When leaving pets at home alone, confine them to the main level of your home, and in rooms or areas that are close to entrances where emergency responders can easily find them.
Pets and Flames
Never leave pets unattended around open flames or heat sources. Pets are generally curious and will investigate cooking appliances, candles, fireplaces, and heat sources. Safely extinguish any open flames and shut off any heat sources that may attracts a pet's attention.
Pet Door Installation
Consider installing a pet door so pets have a chance to escape if a fire should break out while you are not at home.
Batteries in Smoke Detectors
Ensure that your smoke detectors are in proper working order. Replace batteries in all of your smoke detectors yearly and test them monthly.
Emergency Pet Access
Share information with friends, family, and neighbors about where pets may be located or kept in your home so that they can relay that information to emergency responders if needed.
Pet Alert Window Clings
Affix the "Pets Inside" window clings in areas where firefighters and emergency responders can see them. Please keep them updated at all times. This information can aid rescuers when responding to fires or other emergencies at your home. Pet Alert window clings are available at the Loveland Fire and Rescue Community Safety Division, located at 410 E. 5th Street for a $1 donation. They can also be reached at 970-962-2537. Or find your local fire department and inquire about a window cling for pet fire safety!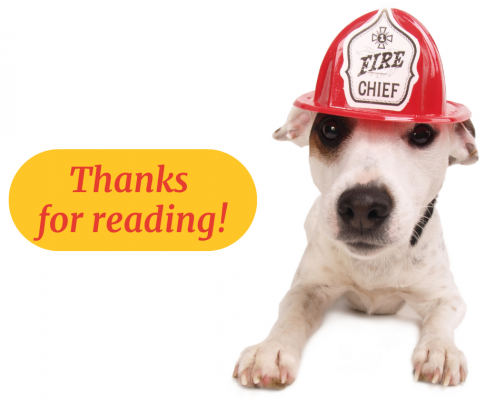 https://www.nocohumane.org/wp-content/uploads/2022/07/Pet-Fire-Safety.png
788
940
Scott Wendelberger
https://www.nocohumane.org/wp-content/uploads/2023/09/NOCO-Humane_Primary-logo-full-color-300x90.png
Scott Wendelberger
2022-07-15 06:31:56
2022-07-15 16:40:30
Pet Fire Safety