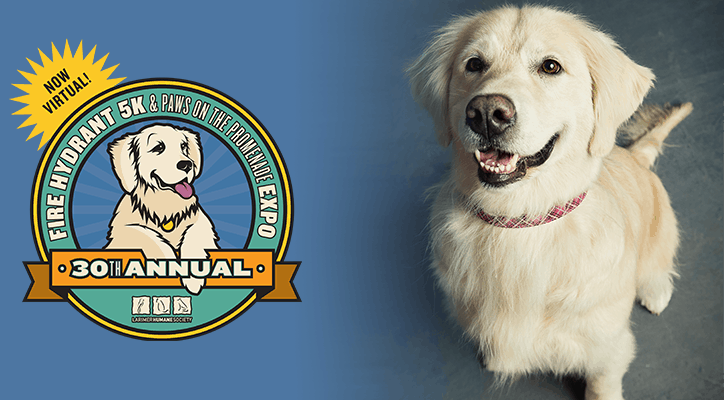 Every year during Larimer Humane Society's Fire Hydrant 5K, the person who raises the most money is awarded the honor of having the dog of their choice featured as the official spokes-dog for that year's Fire Hydrant 5K. 
Fire Hydrant 5K's spokes-dog for 2020 is the beautifully fluffy, Lola!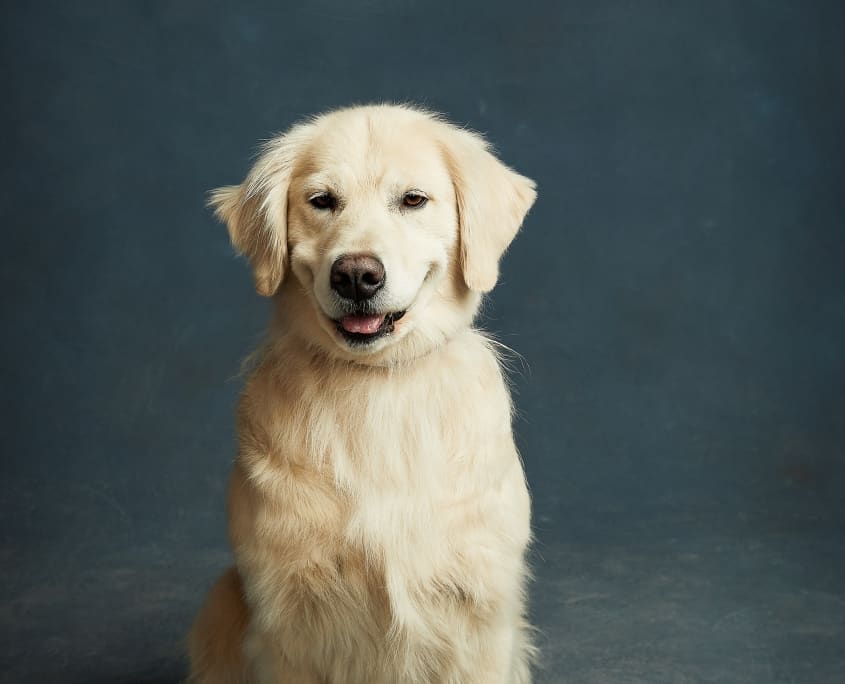 Lola is a five-year-old Golden retriever, and she is the oldest sibling to the two other Golden retrievers in her family. The fact that Lola is the spokes-dog for the 2020 Fire Hydrant 5K is perfect because her favorite activity is going on runs with her owner, Janet. She will do a "happy dance" when it's time to go out on her run or walk, and Lola even smiles at you when she is happy! 
When she is done exercising, Lola loves nothing more than snack time. Her favorite snacks are peanut butter-covered apple slices, Mother Hubbard Dog Biscuits, and a special, homemade dog treat made with peanut butter and yogurt! While you'll recognize Lola out and about wearing her collar and tags, we couldn't resist snapping some "glamour shots" to give you the full impact of her fluffy golden locks.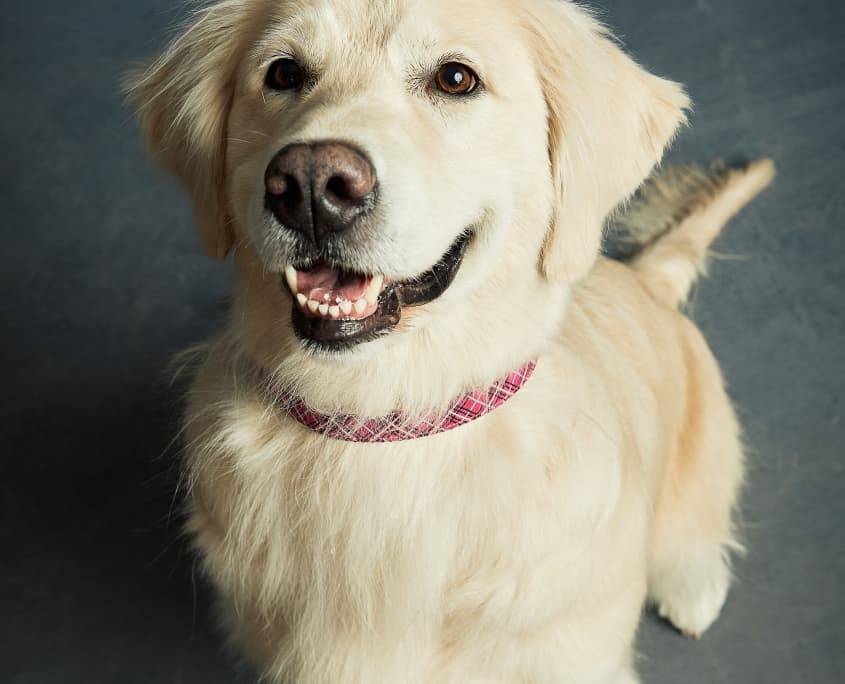 Each year's spokes-dog inspires the annual Fire Hydrant 5K logo design, and receives a private photo shoot with the talented Christina Gressianu. Typically the spokes-dog starts the race and mingles with adoring fans on event day. Because this year's event has gone virtual, Lola will instead star in the Fire Hydrant 5K telecast! Nancy Timmons, 2019's top Fire Hydrant 5K pledge raiser, who selected Lola describes her as " the epitome of a noble companion. She is patient, loving, smart, and is beautiful inside and out."
When we asked Lola's owner, Janet, why it is important for Lola to have been named the official spokes-dog of the 2020 Fire Hydrant 5K, Janet says "Lola always likes to help other animals. She loves all kinds of animals, and wants to help the unfortunate ones, because she is so fortunate to be with me." 
Tune in to see Lola during the Fire Hydrant 5K telecast happening on May 30th, and be sure to register to help virtually support the animals at Larimer Humane Society at FH5K.org. The top fundraiser for 2020 will get to choose a dog to be our next spokes-dog for Fire Hydrant 5, 2021! Like Lola, the dog of your choice will receive a professional photo shoot and will serve as the inspiration for the 2021 logo design. Also, you and your dog will earn the title of "Fire Marshals" and will lead the 31st Annual Fire Hydrant 5K! Will your dog be our next Fire Hydrant 5K spokes-dog? 
https://www.nocohumane.org/wp-content/uploads/2020/05/lola-collar-banner.png
400
724
Tylor Starr
https://www.nocohumane.org/wp-content/uploads/2023/09/NOCO-Humane_Primary-logo-full-color-300x90.png
Tylor Starr
2020-05-08 22:05:15
2020-05-08 22:06:04
Meet Lola, the Fire Hydrant 5K Spokes-Dog!