At Larimer Humane Society, we work every day to prevent pet homelessness resulting from overpopulation. The most important way to do this is through spaying and neutering pets.
The Colorado Pet Overpopulation Fund, also known as CPOF, has become a trusted ally in this work. CPOF was created by the Colorado State Legislature in 2001 and works with animal care and control organizations, pet shelters and rescues, veterinarians and local communities to provide funds to spay and neuter animals, cover medical care to make shelter pets more adoptable, and to educate the public about the importance of controlling pet overpopulation.
Through its regular grant-making cycles, CPOF helps organizations like ours provide spay and neuter surgeries, as well as a variety of other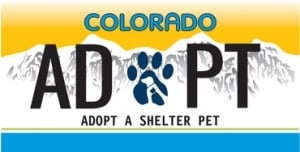 medical procedures. In recognition of this important work, Colorado Governor Polis issued a proclamation designating July 1 as CPOF Day.
If you'd like to support CPOF, you can donate a  portion of your state income tax refund on the Voluntary Contributions Schedule of your tax forms. You can also purchase the Adopt a Shelter Pet special-use Colorado license plates sold at Division of Motor Vehicles locations; and, you can make a direct, tax-deductible, anonymous donation at https://www.coloradopetfund.org/donate. Be sure to follow CPOF on Facebook at https://www.facebook.com/copetfund, Instagram at https://www.instagram.com/copetfund/, and Twitter at https://twitter.com/copetfund.
https://www.nocohumane.org/wp-content/uploads/2020/07/CPOF-Day-Larimer-Humane-Society.png
788
940
Kara Pappas
https://www.nocohumane.org/wp-content/uploads/2023/09/NOCO-Humane_Primary-logo-full-color-300x90.png
Kara Pappas
2020-07-03 17:33:59
2020-07-03 17:35:35
Colorado Governor Polis Issues Proclamation to Support Pets, Designating July 1 as CPOF Day