Just around the corner is National Veterinary Technicians Week, giving us an opportunity to highlight a team of employees who work tirelessly and compassionately behind the scenes.
To illustrate the value of veterinary technicians and veterinary assistants at Larimer Humane Society, we turn to our long list of animals whose lives were forever changed for the better thanks to our team of professional veterinary staff. Take Bucky for example, a seven month old stray who came to us in dire need. When he arrived, he refused to walk and it quickly became obvious to our veterinary staff that something was wrong. After performing x-rays, they discovered he had completely fractured his front left leg and the best option was amputation. Within four hours Bucky underwent surgery.
Surgery went well and Bucky had a smooth recovery. The loss of his limb did not slow him down and he was adopted soon after by a loving family. After a year in his new home Bucky's owner reports that he is full of energy, having a blast, and that his wound has healed nicely. Because of the fantastic individuals in our Veterinarian Services, Bucky, and thousands of others, get a second chance at life and THAT is worth celebrating and appreciating!
So, what exactly do Larimer Humane Society's veterinary technicians and veterinary assistants do? These roles are vital to ensuring the safety and wellbeing of all animals at the shelter. Duties and responsibilities include: providing basic medical care for all shelter animals, performing thousands of wellness exams, administering vaccinations, preparing for and assisting with surgeries, providing dental care, and relaying important information to shelter staff and new adopters as needed, just to name a few!
This year, as the field of veterinary medicine is navigating unprecedented staffing shortages, we are particularly grateful for those professionals that have chosen to dedicate their time and skills to Larimer Humane Society. While veterinary medicine has dealt with staffing shortages for many years, the pandemic amplified this challenge, creating a crisis of supply and demand. More Americans are getting pets, and the number of people going into the veterinary profession has not kept pace. This is compounded by other challenges. Spiking shelter populations and even equipment shortages have forced vet techs to adapt their methods and routines all while aiming to provide the same result — positively affecting the wellbeing of every animal in their care.
In fiscal year 2022, our stellar team of veterinary staff performed 1,934 surgeries, administered 7,784 vaccinations, and provided care to nearly 6,000 animals across northern Colorado.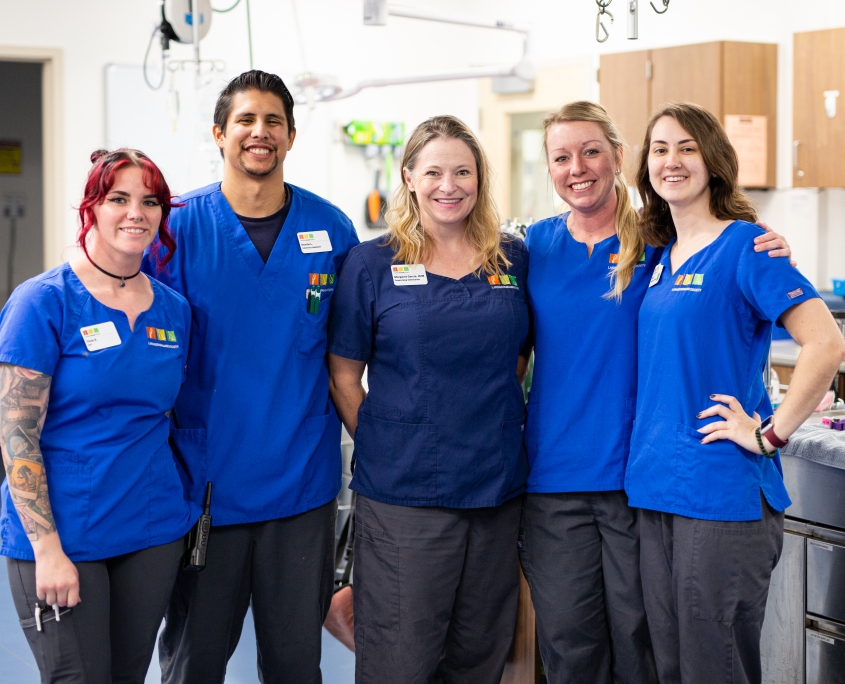 https://www.nocohumane.org/wp-content/uploads/2022/10/Dennis.png
1000
1000
Scott Wendelberger
https://www.nocohumane.org/wp-content/uploads/2023/09/NOCO-Humane_Primary-logo-full-color-300x90.png
Scott Wendelberger
2022-10-12 23:41:52
2022-10-13 16:43:34
Celebrating National Veterinary Technician Week